I was able to sleep a little bit more on Saturday morning, but I was still out of bed by 7. The three of us went down to Starbucks again to get on the Internet. Starbucks was closed. It did not open until 8am. I assumed Starbucks would have some international rule about opening early. I guess not. So we hung out in a small park until it opened.
We walked over to Buckingham Palace, and took some pictures in front of the palace. Then we walked down to a double decker bus tour. It works where you buy a ticket for a day and you can get on and off as much as you like. Heather and I had already seen a few of the things on the tour so we rode the bus all the way to Regent's Park. It was very nice. There were a lot of flowers blooming. They had all these named plots that looked like they had rose bushes in them that were named like race horses. It was too early for the roses, but I'll bet it is amazing with they are in bloom.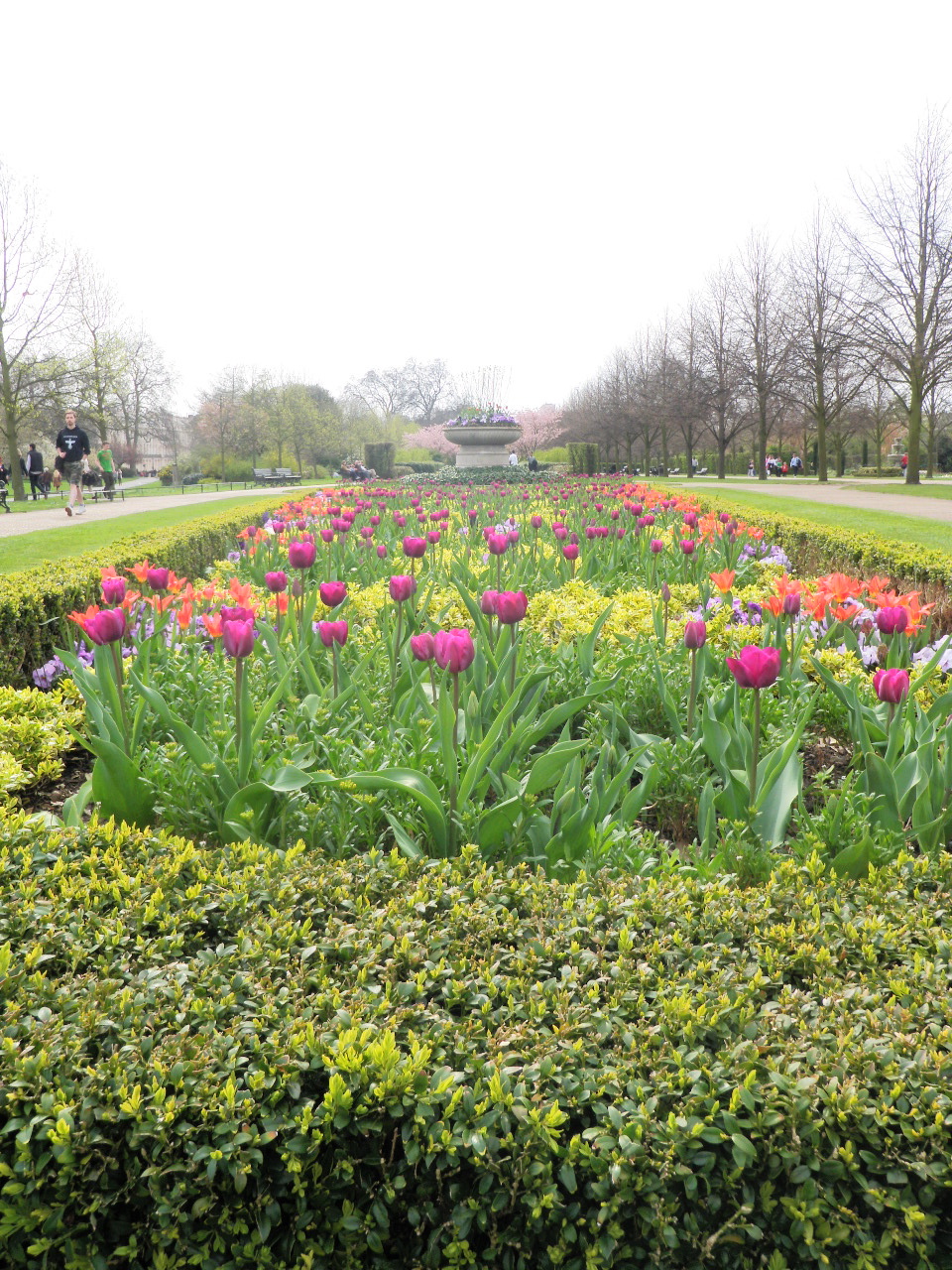 After going through the park we walked down to the BBC building where we got back on the bus and rode it over to St. Paul's Cathedral. Before going inside we stopped at Paul's for lunch. Elysia said it has no relation to St. Paul's Cathedral, it's just a restaurant chain. I had some sort of sandwich in a baguette, it was good.
Then we went into the cathedral. I was very impressed (I have not seen a lot of big church's before though). They had these cool audio tours on iPods that seemed well produced. We ended up climbing all the way to the golden balcony. It was a crazy amount of steps and very narrow at times, but the view from the top was amazing. A lot of famous people were entombed there including Lord Nelson and John Donne who also preached at the church. He wrote one of my favorite poems "For whom the Bell Tolls".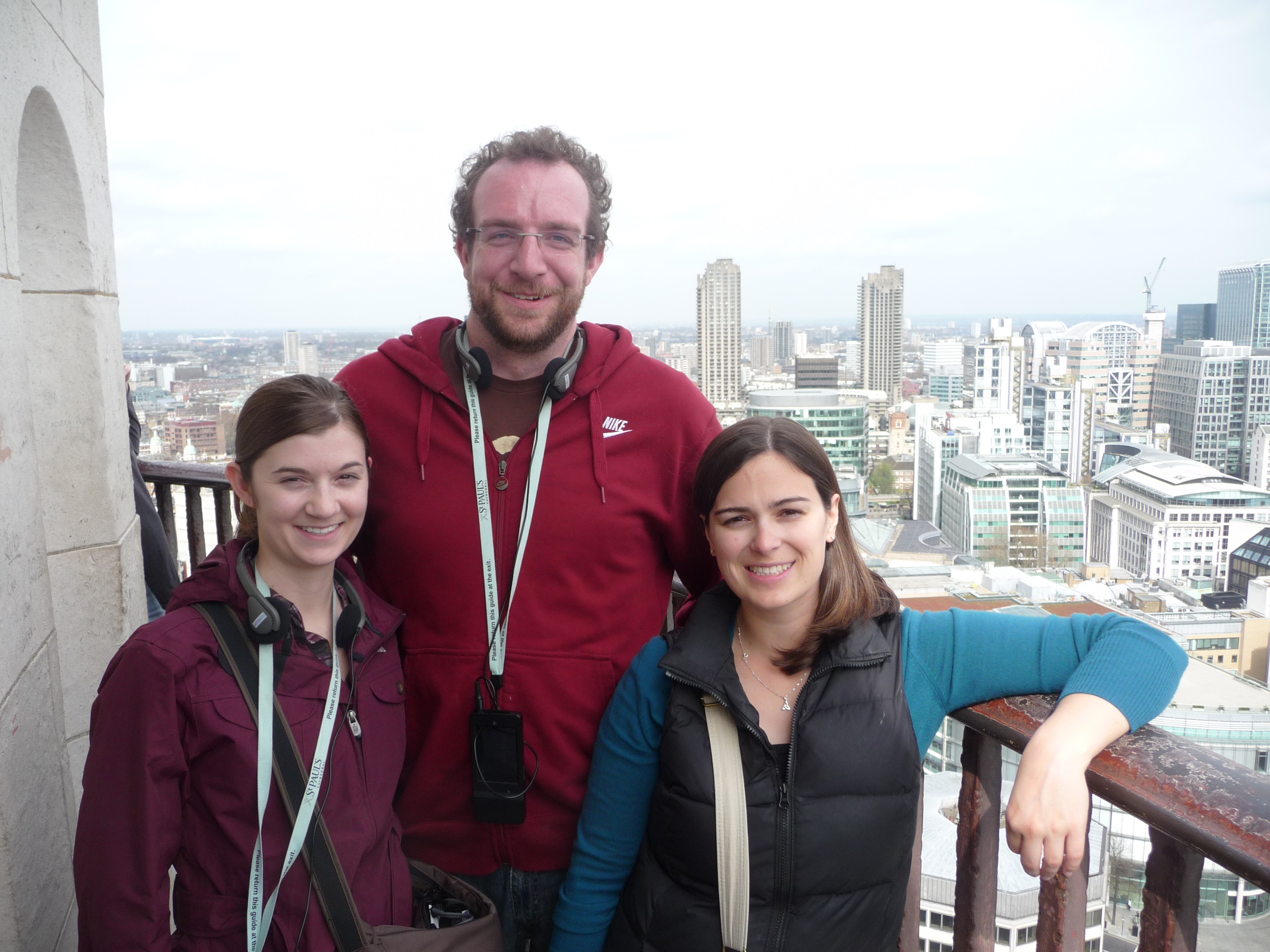 After St. Paul's we got back on the bus and rode over to The Tower of London. We just made it in time to get the last tour of the day from a Beefeater guard. He did a good job of making it entertaining. More history has taken place there then almost anywhere I have ever been. The crown jewels were also mind blowing. While we were there we also walked through "The White Tower" and "The Bloody Tower". We wanted to see the torture chamber too, but it closed before we got a chance. We walked along the Thames up to the tower bridge, then headed up to Brick Road for some Indian food.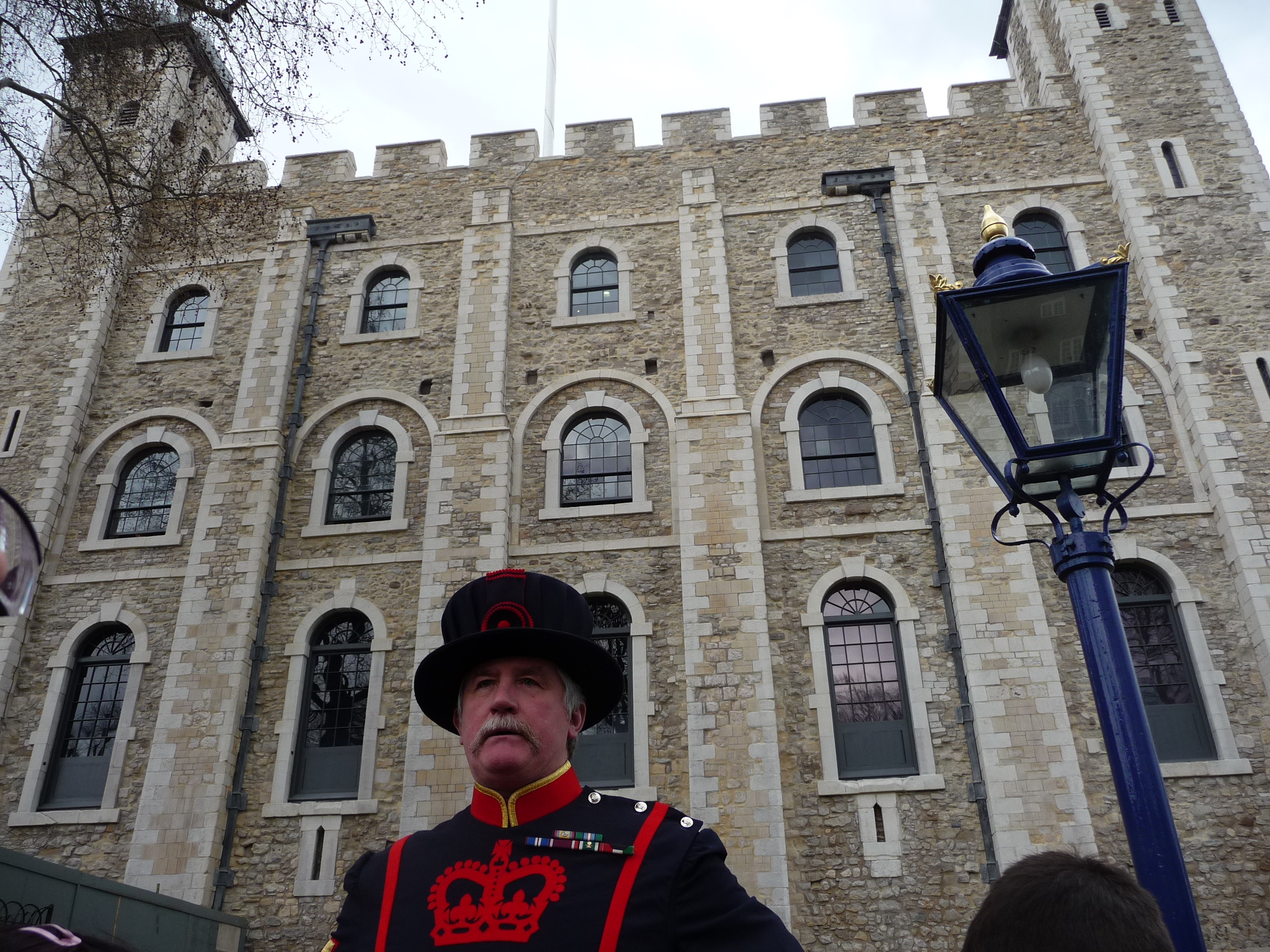 Brick Road is a neighborhood with lots and lots of Indian restaurants, folks stand outside and offer you deals to get you to eat at their place. We were a little early for the dinner rush. Not sure if that helped us get a better deal, we were hungry though so I we didn't barter much and ended up stopping at the third place someone talked to us at. The food was good. The one exciting/strange thing that happened was what must have been a bachelor party showed up as we were starting our main course. They looked pretty excited and one of the guys was wearing a banana suit.
Once dinner was over we walked to an Underground station and headed back to Vandon House where they were holding our luggage, picked it up and then got back on the Underground to Kings Cross. There we got on our train to Ely.
Once we got to Ely Eliot and Kristine picked us up. Eliot was still there. Hurray!
They drove us to their house in Beck Row and we went to bed.