One of our main reasons for making Amsterdam on of the stops on our trip was that it was the height of Tulip season. Heather had done some research and apparently a good place to go to look a tulips is the Keukenhof gardens. They are only open for two months every year (during tulip season). They have thousands of varieties of tulips and people come from all over the world.
We were a little unsure of the best way to get to the Schiphol Airport where there was a bus to the gardens or where to buy tickets. After a little walking and looking around, Heather talked to a couple of very helpful Amsterdam police who said we just had to go down to the central station for everything. So we started waiting for the tram. There were a lot of people waiting for the next tram at the station, we waited for a while. Then someone walking by the tram said something loud in dutch. Then we over heard someone in English saying there was a tram workers strike, the trams were not going to be running between 9am and 4pm that day. We had just missed the last one. Fortunately, even though we were on the edge of Amsterdam, it is a very small city so we just walk the 20 minutes to the central station, got our tickets for the bus and gardens and got on our train to airport.
I'm not a gardener and I do not know much about flowers but Keukenhof was very impressive and very beautiful. We spent several hours there and only got to about half of the gardens and green houses. There was one huge greenhouse in the middle that just had box after box of different varieties of tulips, just about ever color combination you could imagine with all sorts of strange shapes.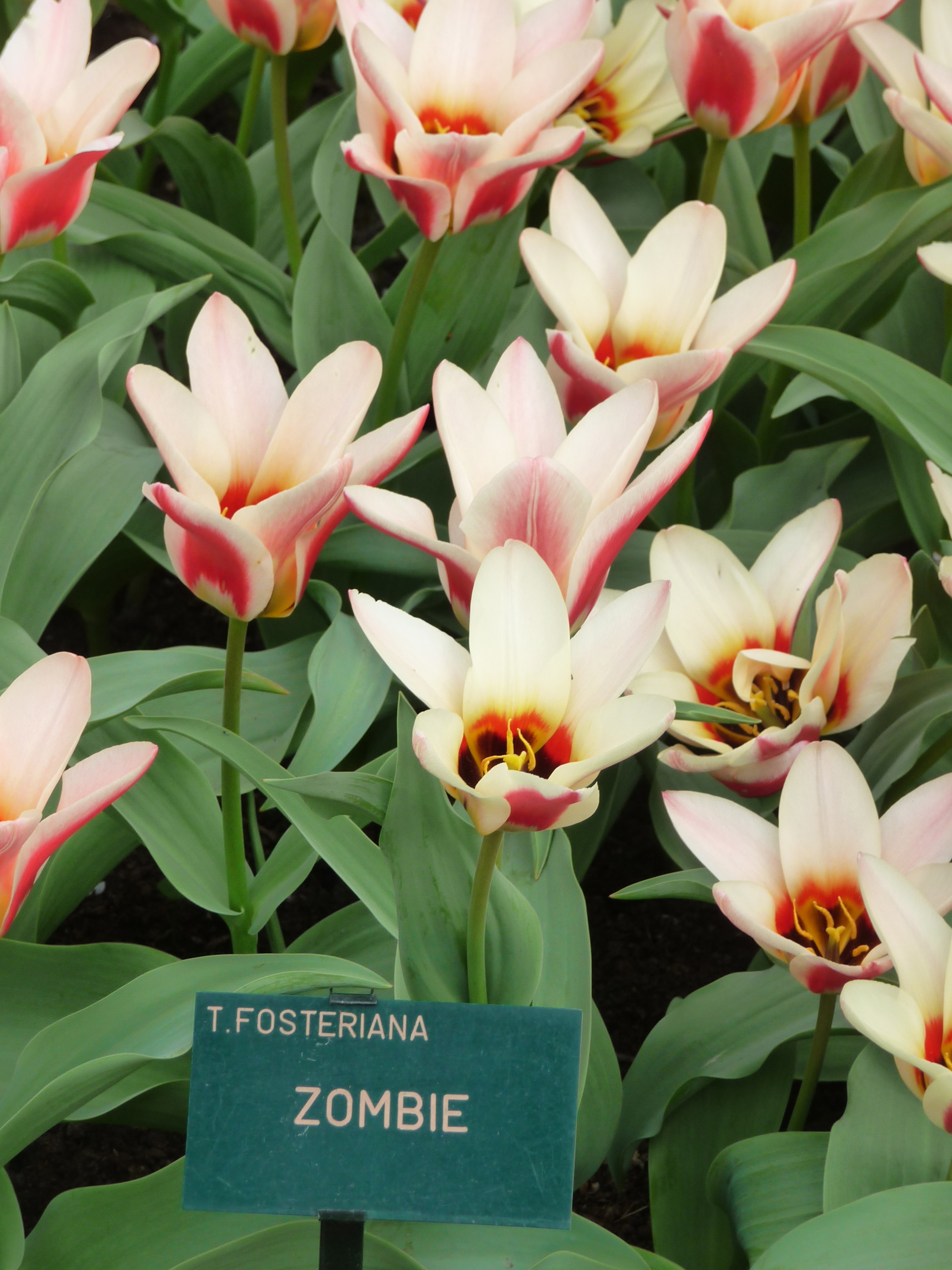 There were also some good overlooks where you could see outside the garden and look at the tulip fields in bloom. I also got a herring sandwich from a cart vendor since they are so delicious.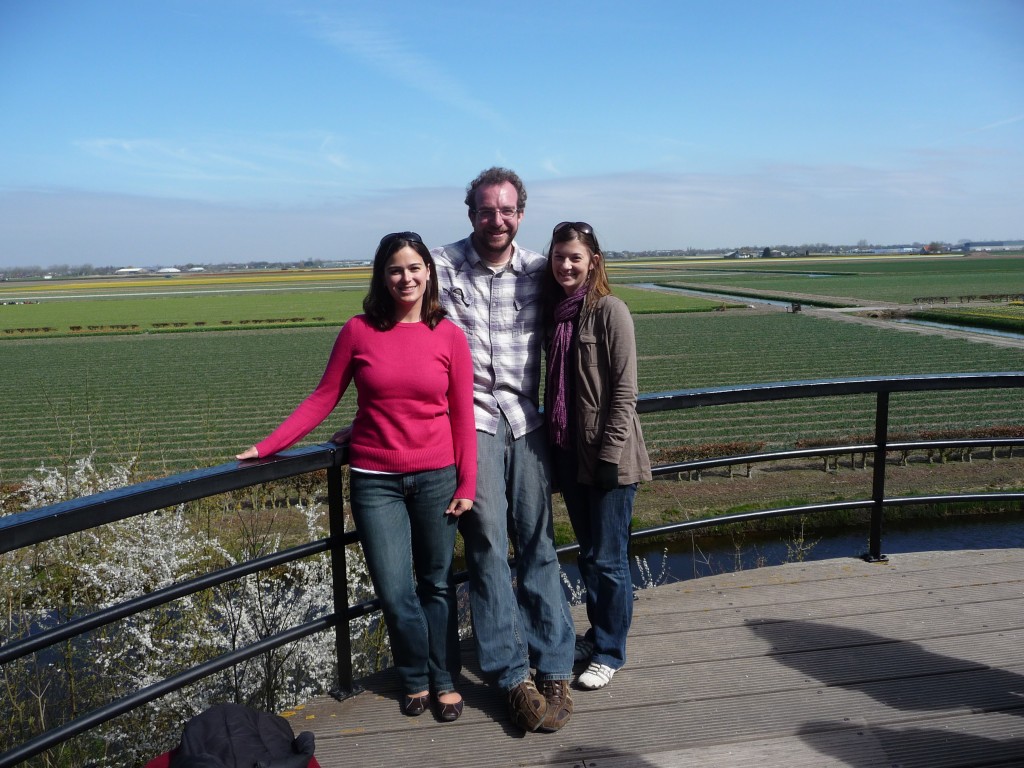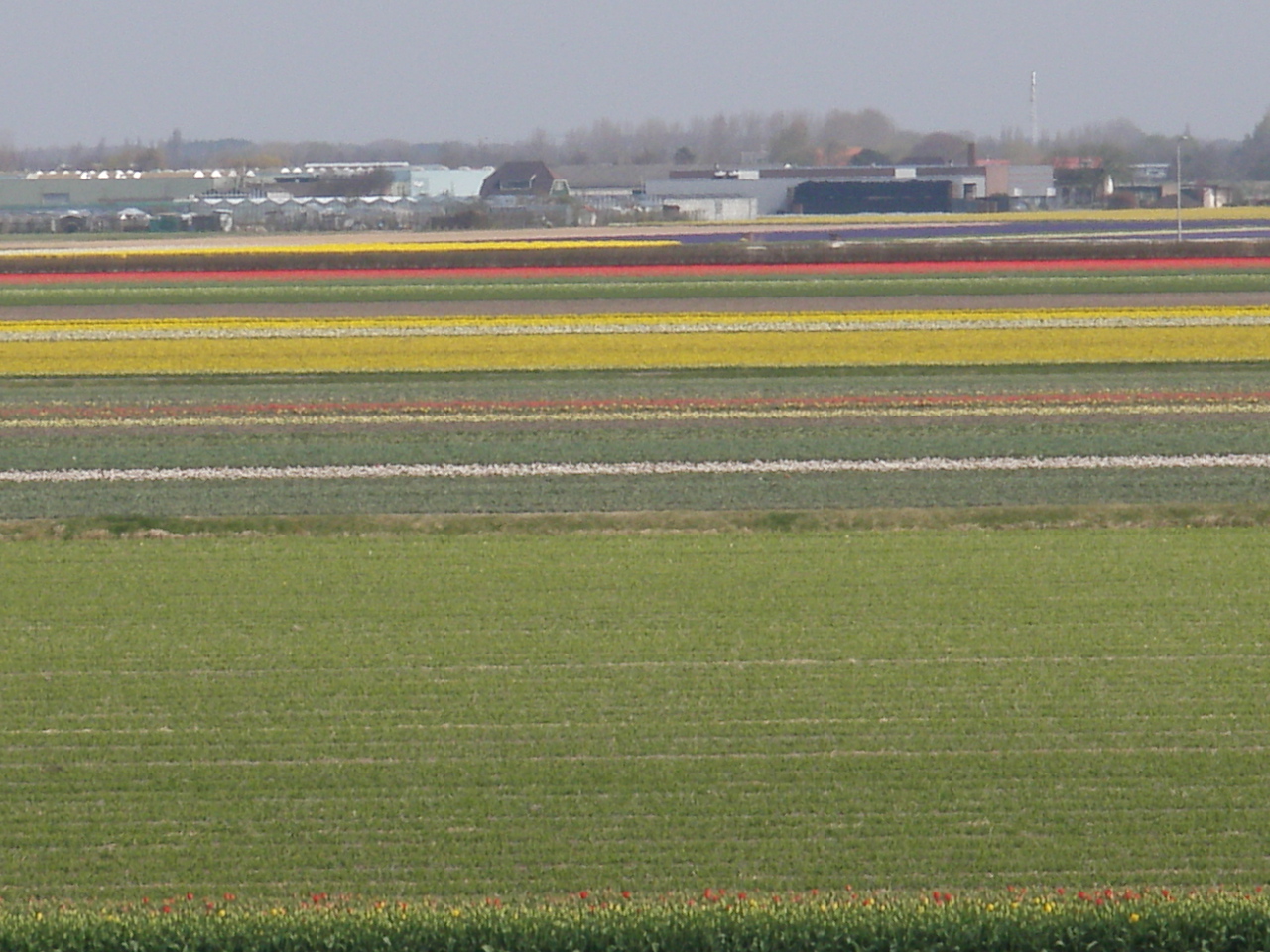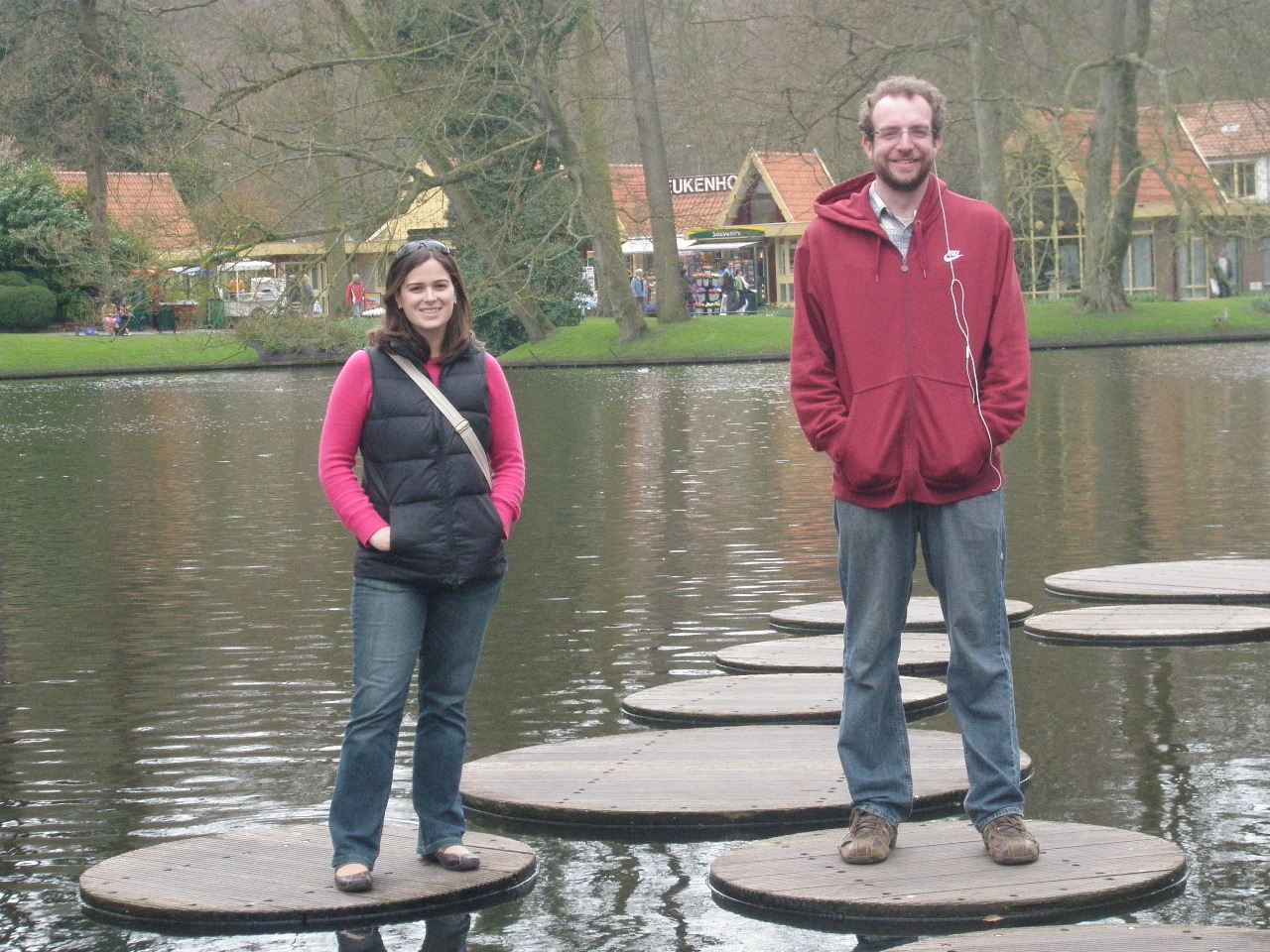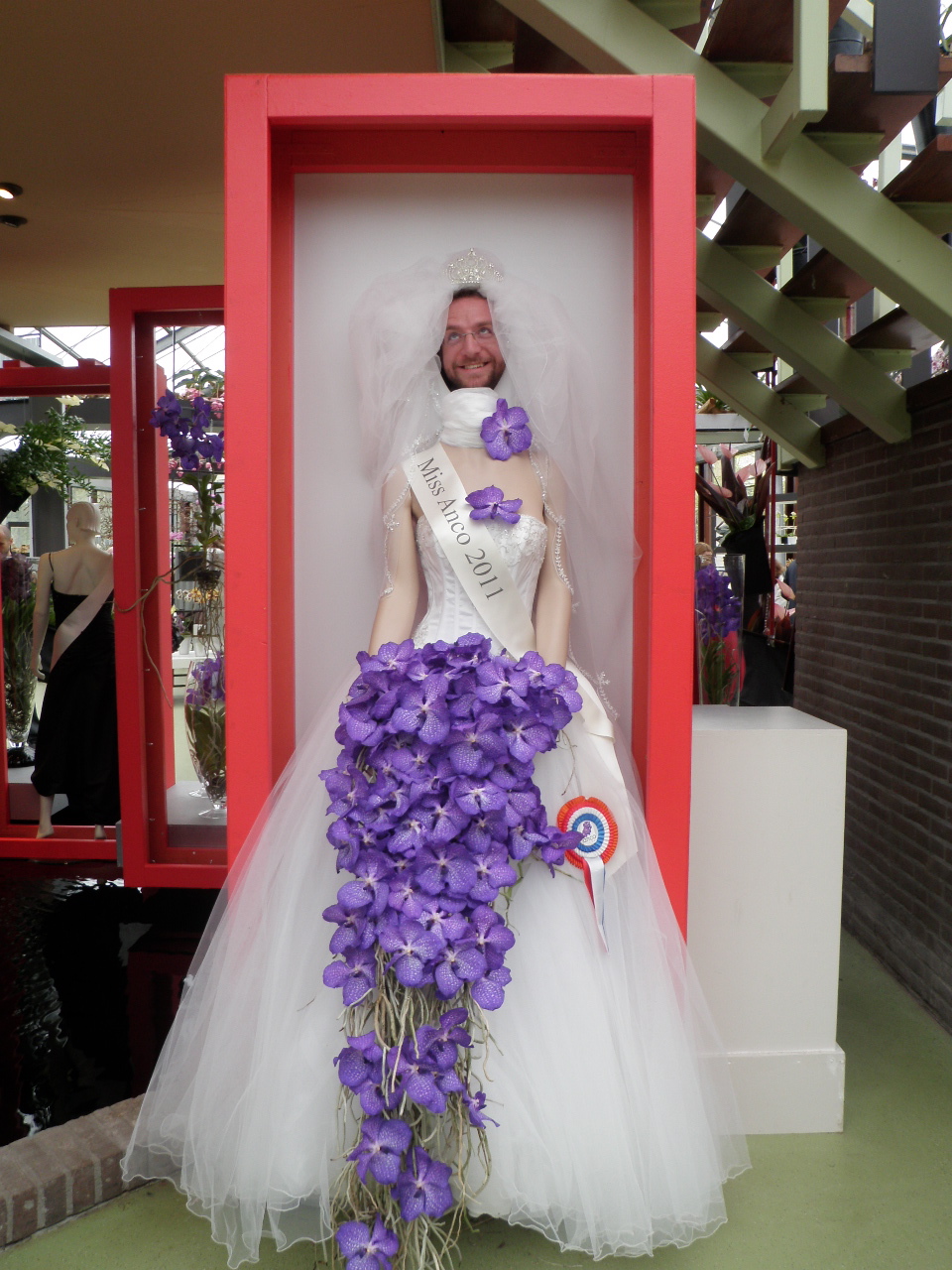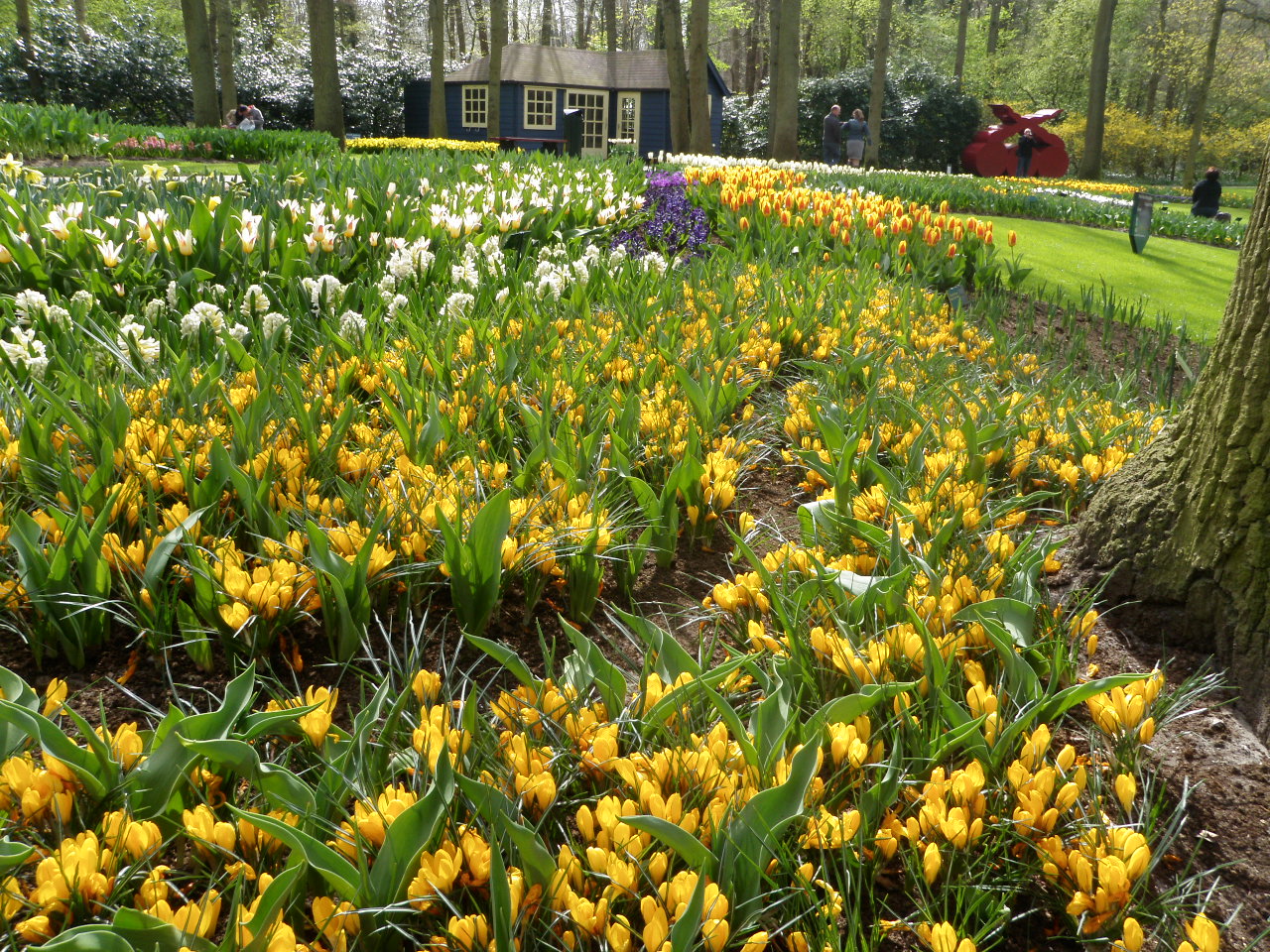 On the way back from the tulip garden we hit another public transportation delay. There was some engineering work so we had to take a different route from Schiphol Airport to Amsterdam. After some confusion, we got back to the city and decided to spend some time walking around the city to see some parts we had not been to yet.
For dinner, Elysia had heard that Amsterdam had a lot of Indonesian restaurants where they sever food in a style similar to tapas where you get a bowl of rice and a bunch of there small dishes everyone shares. We found a place that served that, it was quite good.
That evening we walked through the city some more checking out some of the "variety" of neighborhoods Amsterdam had to offer. The canals in Amsterdam are very pretty. Elysia assured us they were much better then Venice.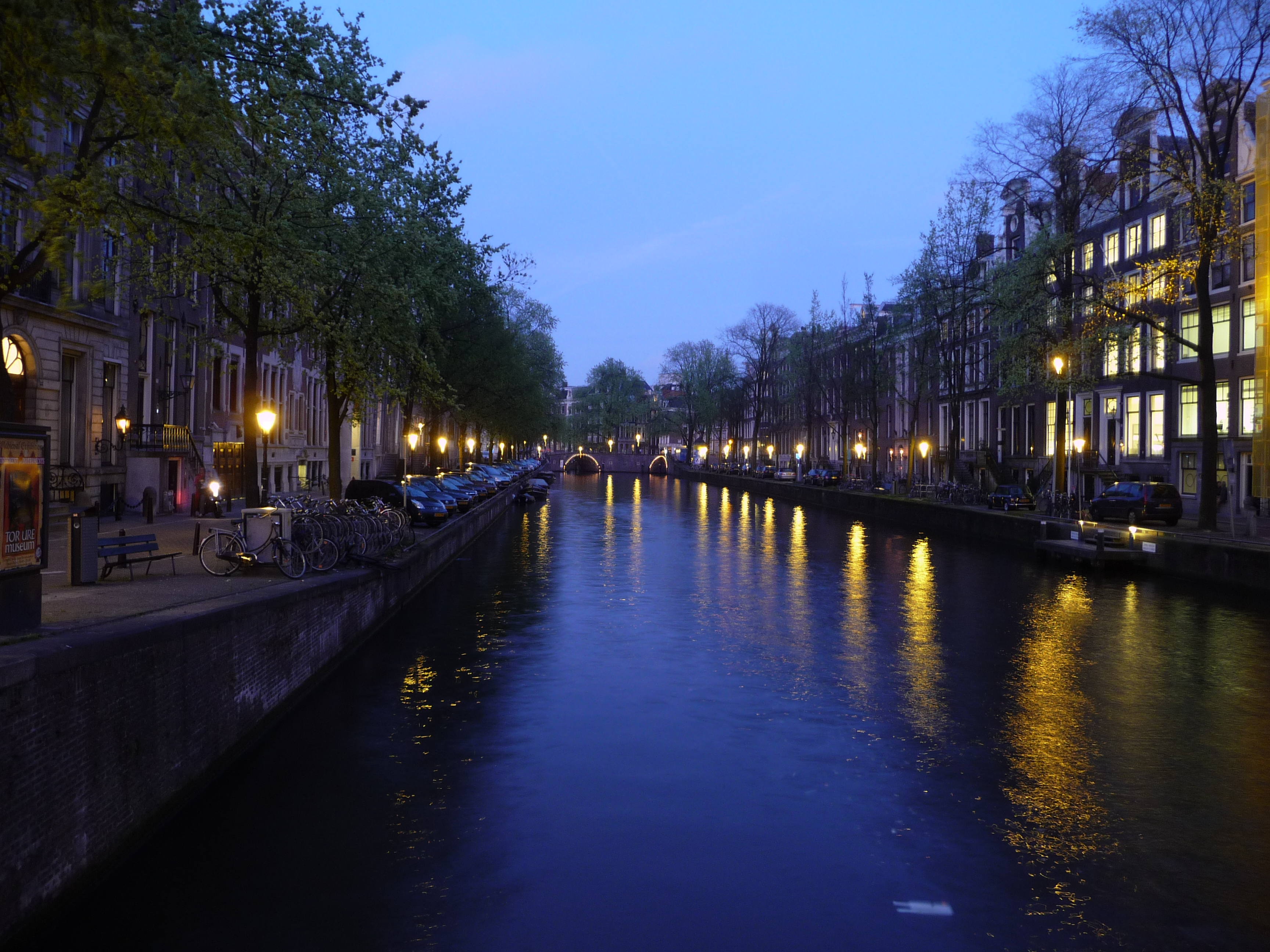 It was a nice night but we did not want to stay up too late so we did not kill our selves making it to the train station in time for our train to Paris which was leaving early in the morning.