This turned out to be our first really nice day on our trip. We had, had some sun in England, but the days had been mostly cloudy and always a little chilly. It was sunny and got up to about 65 F.
We had been keeping an eye on the weather so we had planning to spend the day outside.
First we head out of the city to see some windmills. There was a little town Heather had researched a short train ride away called Zaanse Schans so we headed out there. It was touristy, but it was not very crowded and they have 6 operational windmills doing things like making flour, paint, and lumber. Also the town had a big chocolate factory in it so the whole place smelled like coca.
They also had a clog shop, where they made wooden shoes and we got to see a little demonstration of some of the steps in the process. Plus they had a cheese shop (we all sample cheese and Elysia and I bought some), a pewter shop and a bunch of other things we did stop at.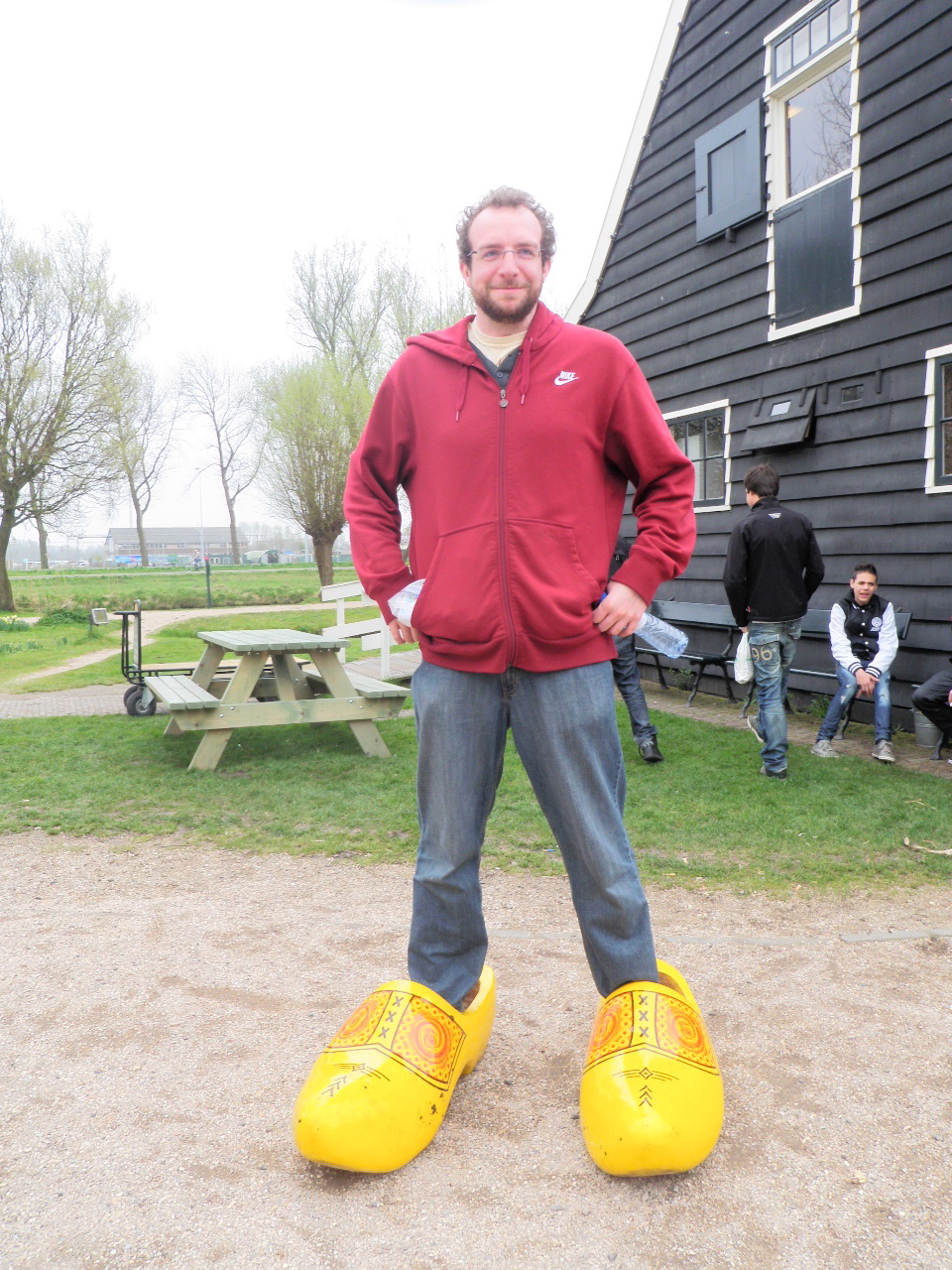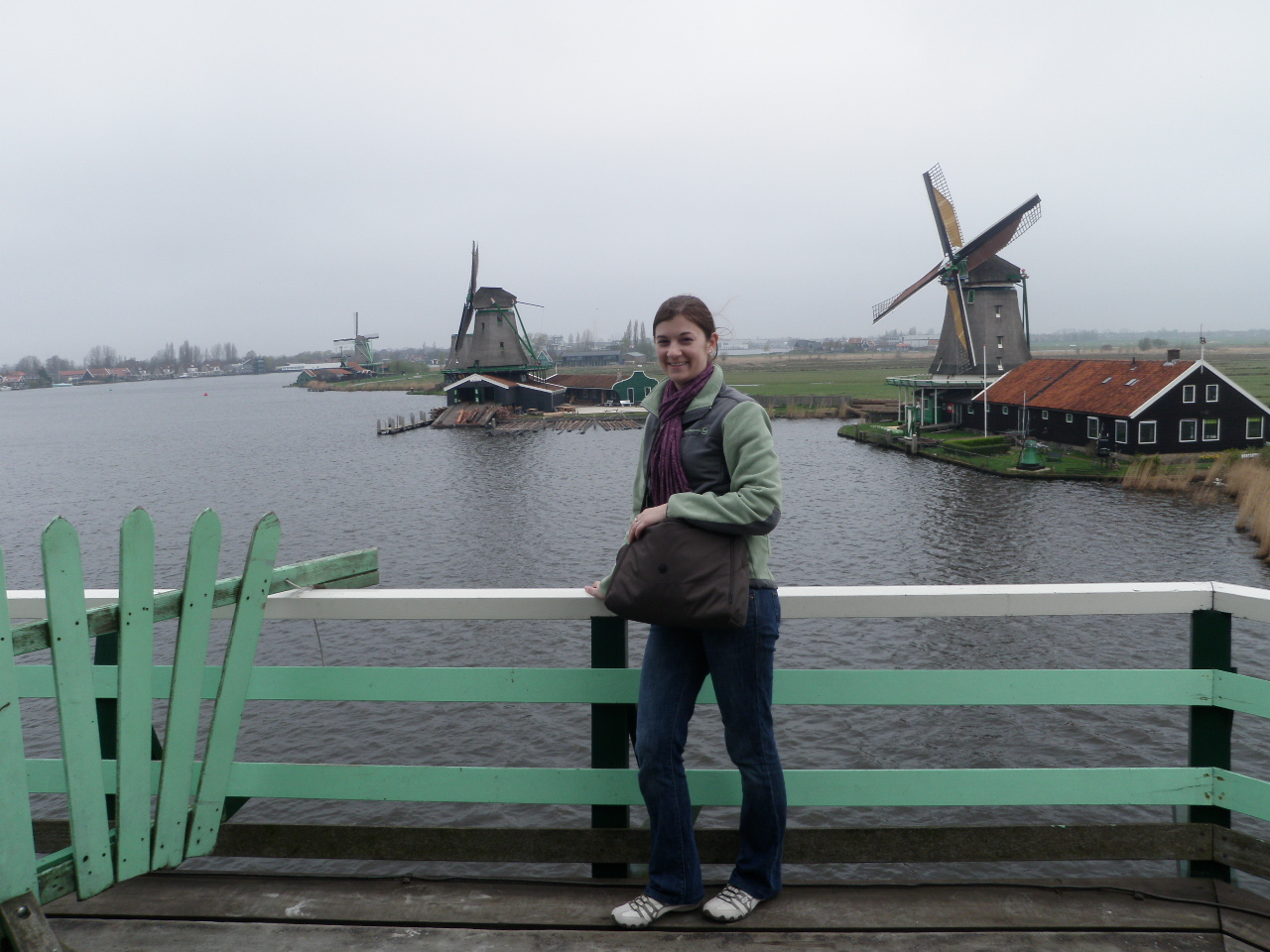 The windmills were nice. Heather went inside since she had never seen one before, me and Elysia did not feel like paying. After all the walking it was nice just sit and look out at the water and listen the windmill. The one we stopped at was called "The Cat" and they had a very nice cat that came out and kept us company.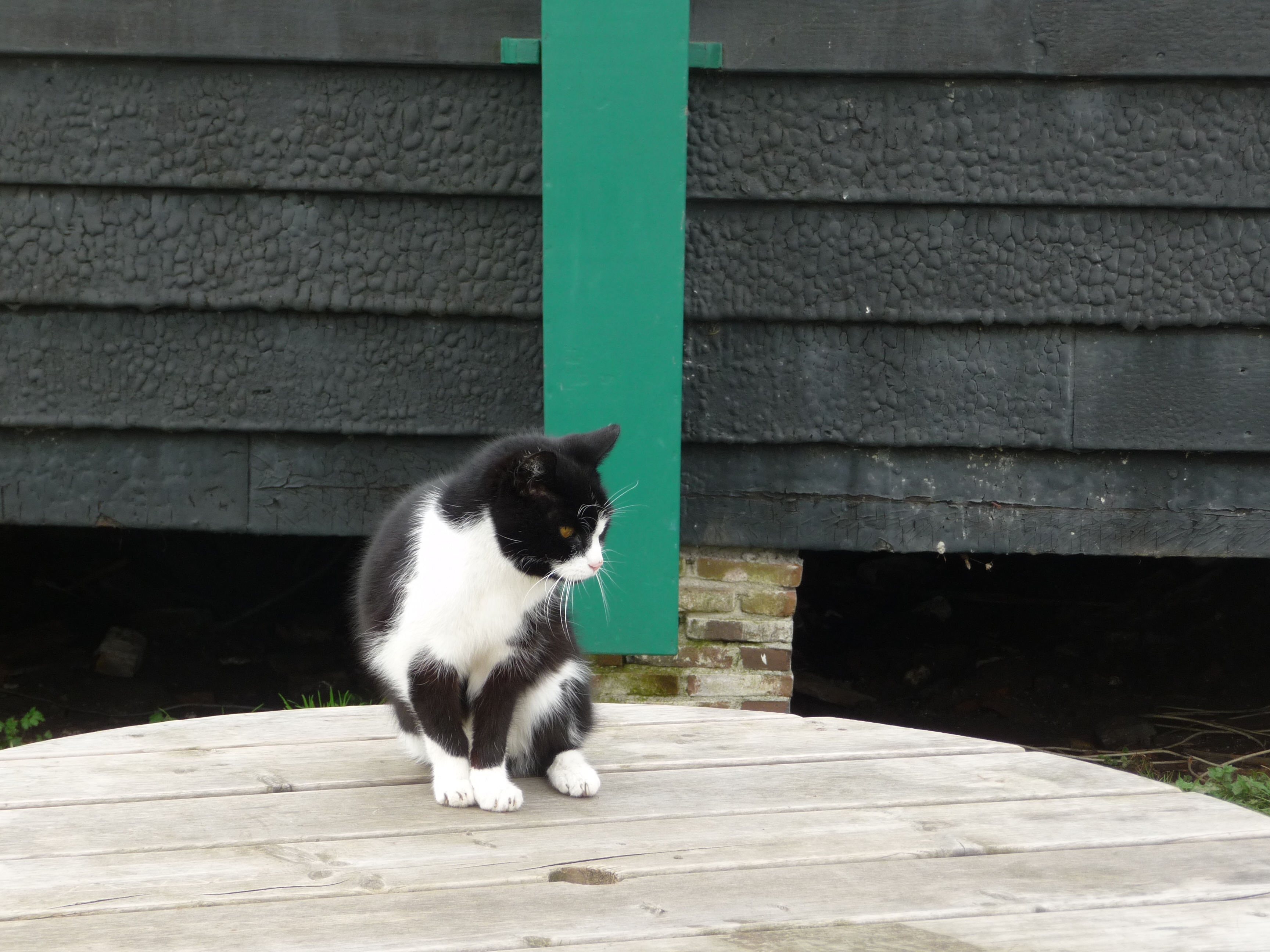 On walk back through town we stopped at a bakery and got some lunch. I had a little mini pizza and some sort of apricot pastry. Both were excellent.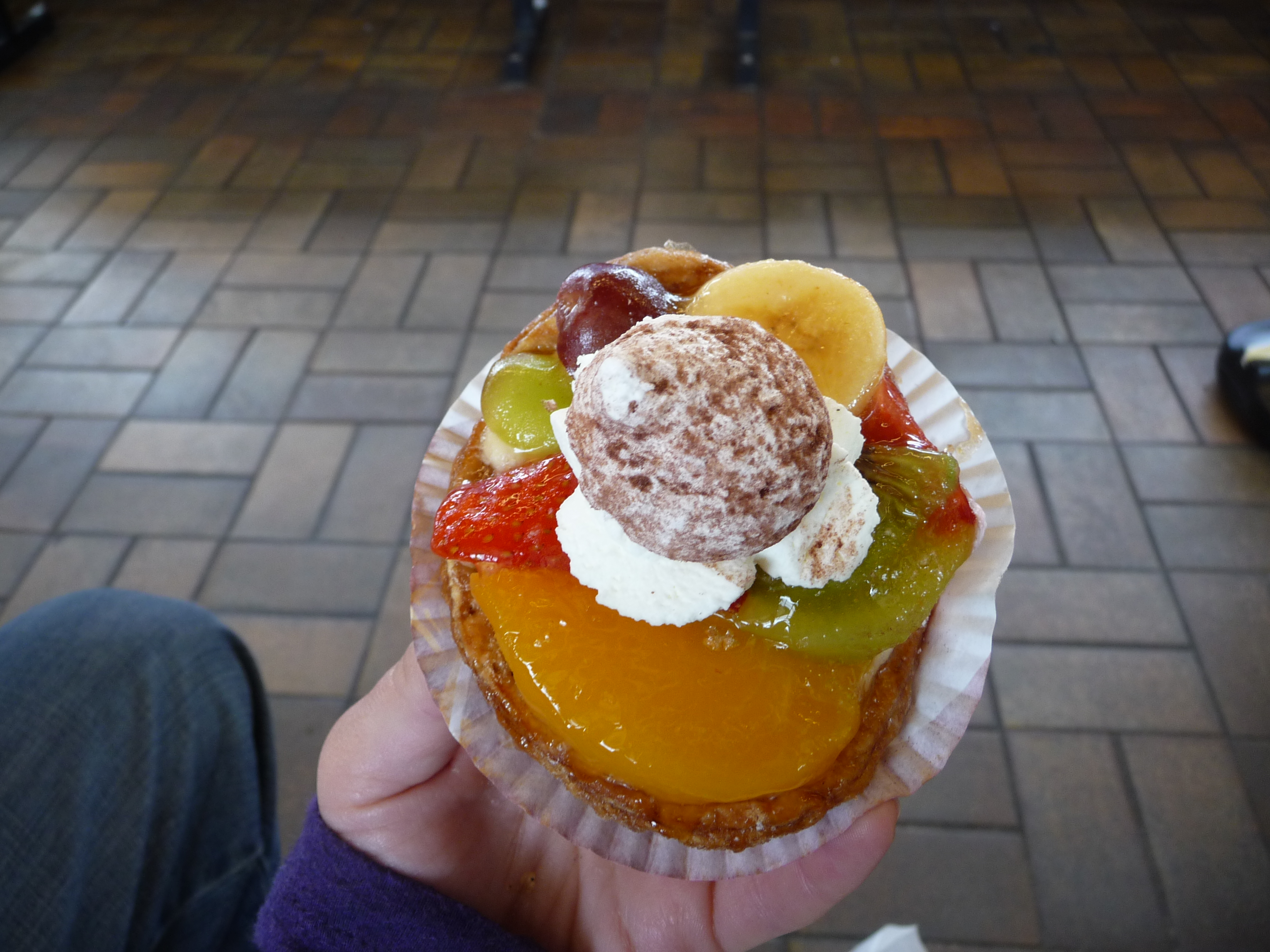 Back in Amsterdam stopped at a market where Elysia and Heather did some shopping. I went in search of drugs (for my cold). We then swung back by the hotel to drop off some of the stuff we had bought in Zaanse Schans and then we headed over to Mikes Bike Tours for a tour of the city. Elysia had, had a really good experience taking one of their bike tours Munich and given how prevalent biking is in Amsterdam it felt like biking around Amsterdam was an important part of the experience.
It was a small group on our tour. Only the three of us and a Scottish couple, they seemed pretty cool. They gave us some solid sounding advice when/if we go to Scotland. Our guide Peter was great. Since there were not a lot of us I think he had more time to tell us about the buildings and the city. The best part of the tour for me was stopping at a little fish shop that severed herring. Herring is considered to be the premier native Amsterdam food. You can either get it in a sandwich (which is what I did), or with out the bread, and you put onions and pickles on it. I really liked it. Heather and Elysia, not so much. It worked out though, I just ate the rest of theirs.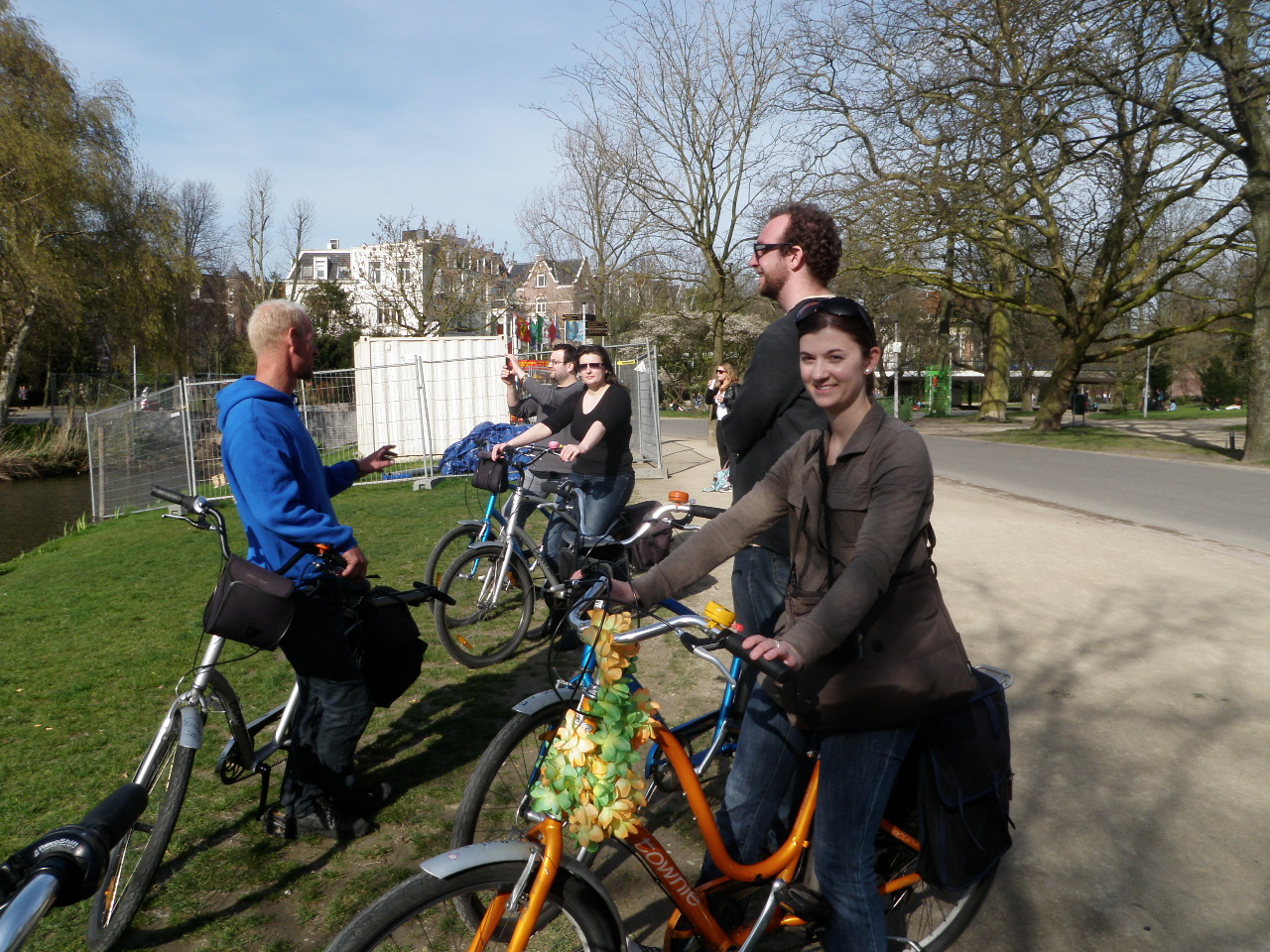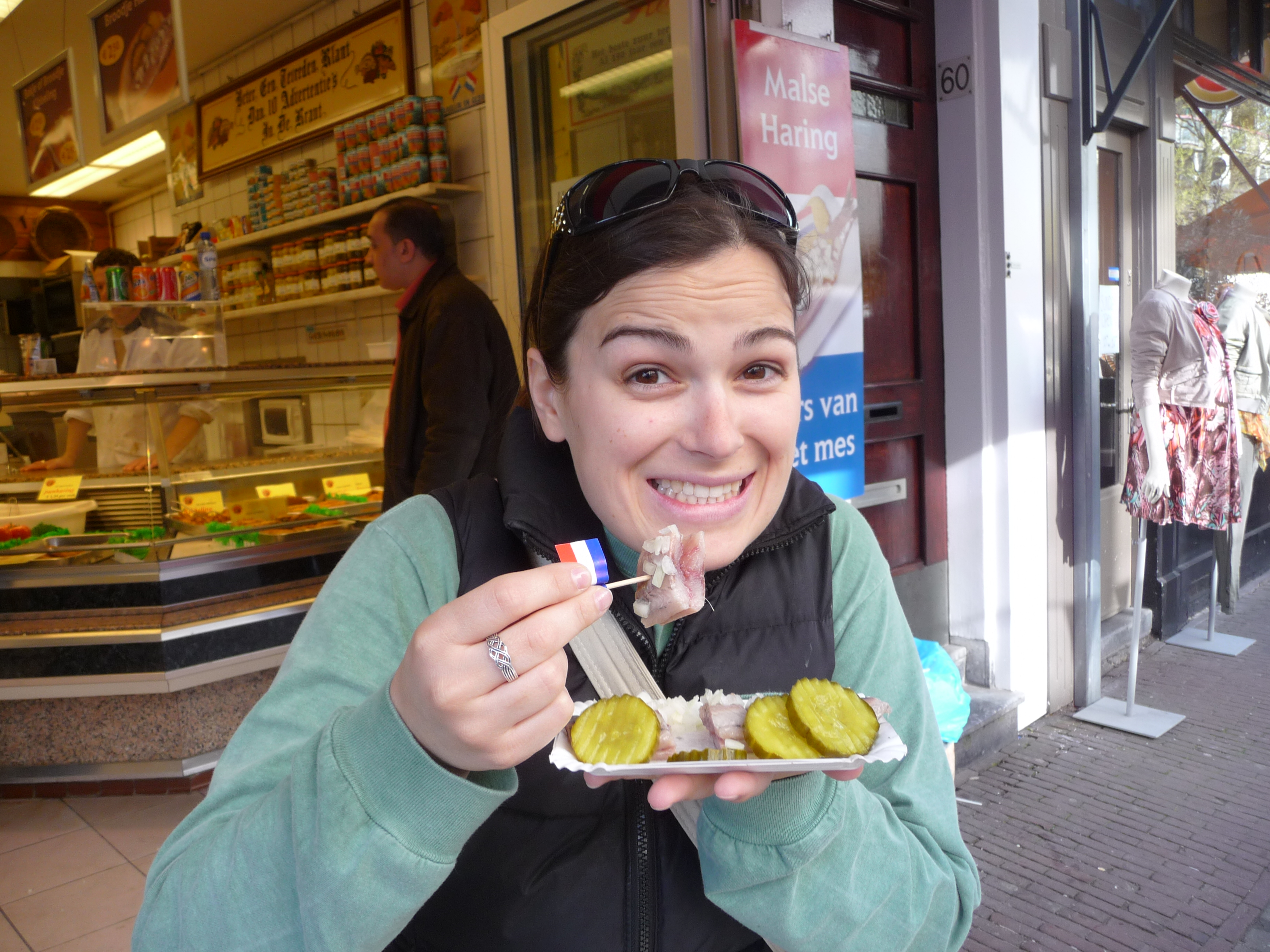 We had seen a big park, VondelPark, on the bike tour, so after the tour we decided to walk back there to check it out more and then ate at a tapas restaurant that was quite good. I was not tired yet though so after Heather and Elysia went to bed I went for a walk down the canal our hotel was on. At night the canals are pretty peaceful, most of the noise and excitement goes on, on the side streets.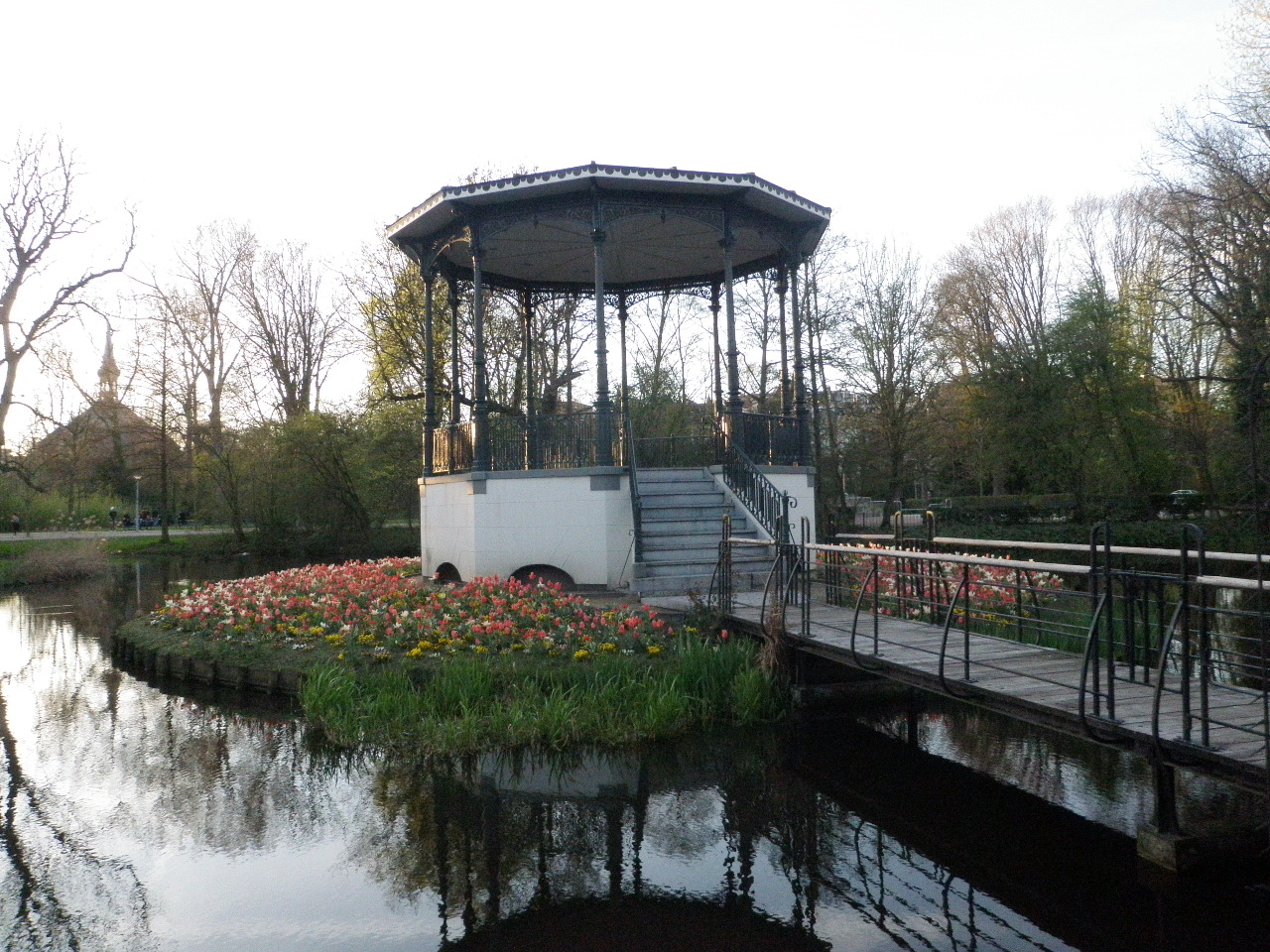 After a long walk I got tired so I went to bed too.