Time for another trip. This time Carol is staying home. I'm going to Europe with a couple of my friends (I'll introduce them later).
Here's the plan. I'm getting on a plane tomorrow night (technically later today) and flying to London England. I'll spend a couple of days in the city, then we're taking a train up to Mildenhall England to visit my brother and sister-in-law. We'll spend a couple of days up there. Then a train, over night ferry and another train to Amsterdam Netherlands. We'll spend a few days there. Then one more train to Paris France. We'll spend a few days there. Then fly home. I'll be gone for about 12 days.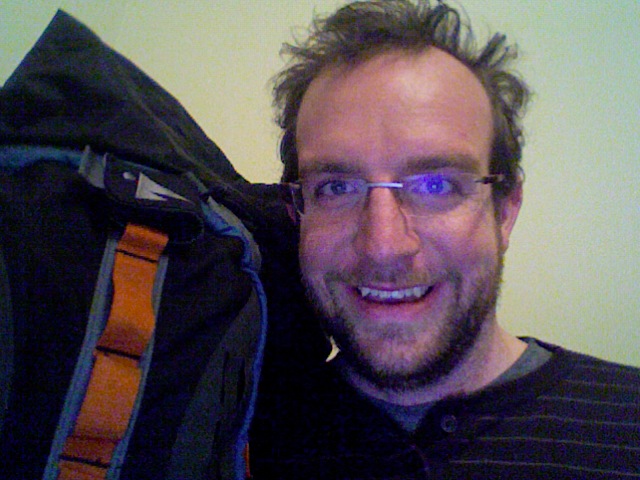 A big reason for to go on this trip is to visit my brother and sister-in-law, they been living in England for a while now and this is the first time I've visited them. A couple of weeks ago I learned that due to circumstances outside of his control, my brother was almost certainly not going be in England when I got there. However, circumstances have changed since then. Now there is at least a decent chance I'll get to see him. He is "on call" though, so he could have to take off any day. Also while he's on call he can not travel far from his home, so he and my sister-in-law will probably not be able to meet us down in London like we were initially planning. Still though, I'm optimistic I'll get to see him. Let's just hope things work out better then they did with me getting to see the shuttle launch.
Also, you may have noticed that this is my "first" trip to Europe. Technically I have been to France twice. Once before I was 1 year old. And once for 20 minutes on a layover when I went to Israel with my Dad when I was 13 (the last time I need a passport to travel), 16 years ago, crazy. Anyway, I do not think either of those trips count, so we'll call this my first trip (hopefully of many) to Europe.
Anyway, check this space for more updates. I may not post every day, but I'm going to try to write about every day.