I surprised myself, and woke up just enough to mumble "goodbye" to Elysia as she was going out the door (didn't manage to get out of bed right then though). Then me and Heather slept in longer then we wanted to. We were planning to actually go inside the Louvre today, and considering it was Sunday there might be long lines. We did manage to find time to stop for a croissant before we got on the Metro though (always a good decision). Turns out the line wasn't too long and we got in pretty quick.
The inside of the Louvre was maybe the most mind blowing thing I did on this trip. It was amazing. I'm not going to try to describe it here. There were so many amazing things in there, and I only got to really look at a tiny fraction of it. I spent some of my time just walking through trying to just get a taste of some of the rooms and I don't think I even went into half of them. The thing I was most excited about was a statue I had always admired in my art history text book "The Nike of Samothrace". I made sure as soon as we got inside we went there first. It was incredible. I could go on and on about the things I saw there, so I'm just going to leave it at that. If you want to hear more about it you can ask me.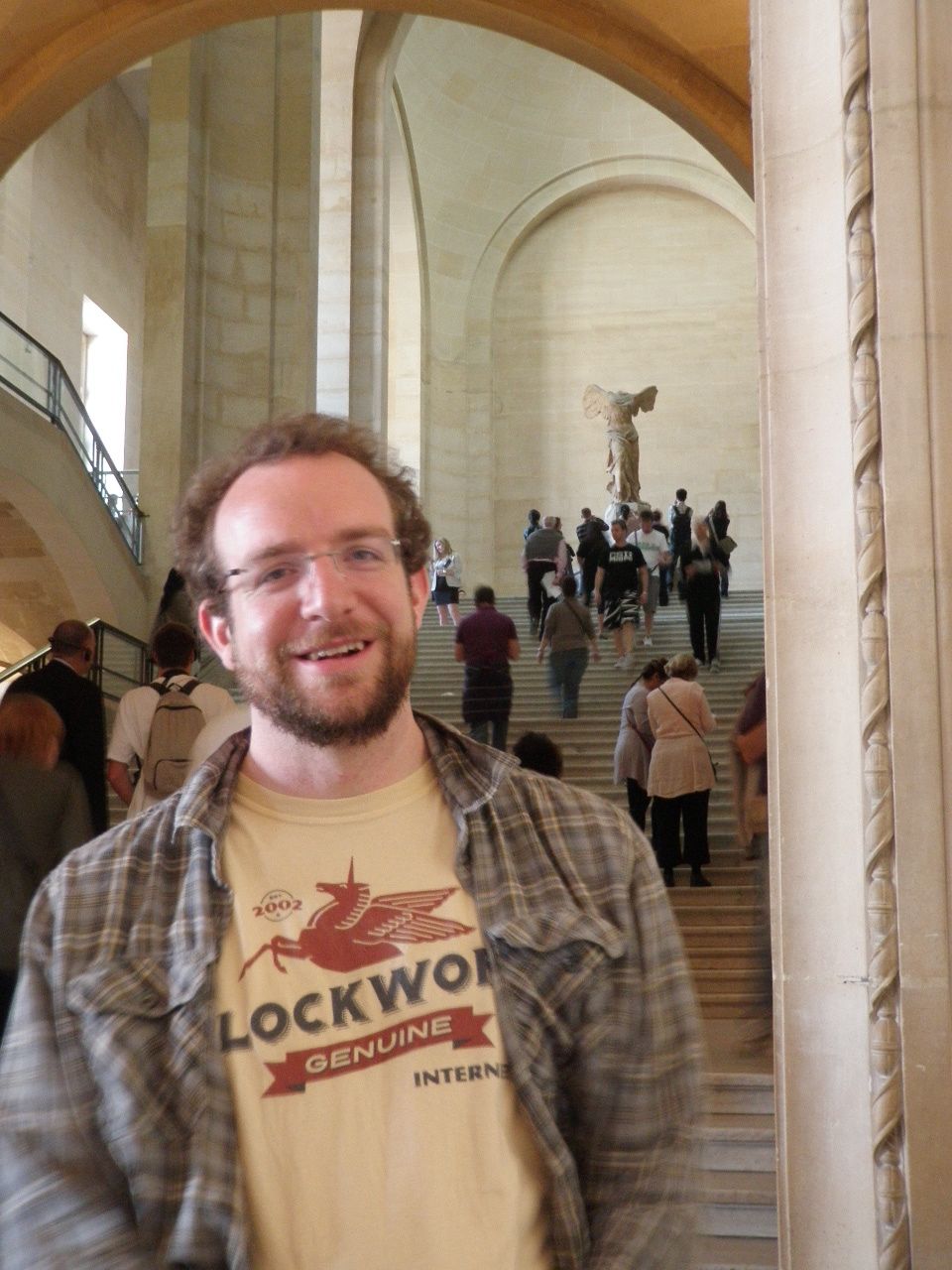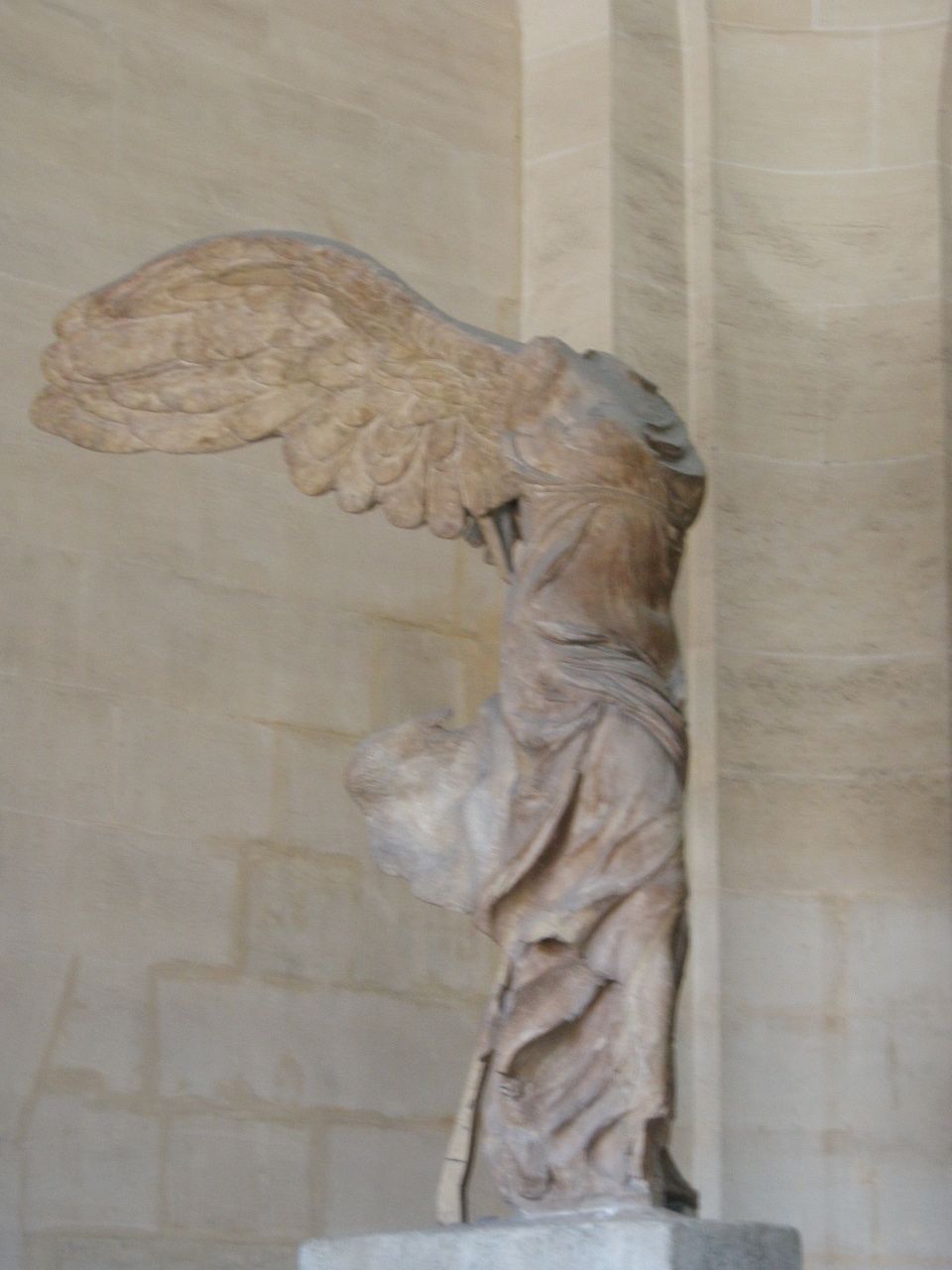 After an all too short few hours in the Louvre, it was back on the Metro to go meet an old family friend of my parents Eric Kvaalen. We were supposed to meet him by the statue of Charlemagne by Notre-Dame. I was sure it was a statue in a park at the back of the church. So me and Heather went there (we were already a little late). We looked for Eric for about 10 minutes. Then Heather asked me "Are you sure this is the right statue". Of course I was sure, but then I actually looked at it, it was a woman holding a child. Whoops, as far as I know Charlemagne has never been depicted as a woman holding a child. Sure enough around the front of Notre-Dame is a big statue of a guy on a horse, and there was Eric, waiting patiently for us.
Eric started taking us up towards the Jardin du Luxembourg. He had a list of sites to see his son had put together and that was the one that sounded best to me. I recently finished reading Les Misérables and that's where Mario first sees Cosette with Jean Valjean.
On our way up there though we stopped by the Pathéon. Where we met Eric's daughter Elizabeth and her boyfriend Jonathan. The Pantheon had a whole bunch of big murals about this history of France and Paris. They did not know all the stories though and some of the inscriptions were in Latin, which Eric and Elizabeth tried to decipher with some success. There were a few panels that remained mysterious though. The Pantheon used to be a church but since the revolution it was turned into a big tomb for famous French people. In the crypt I saw the tomb of Voltaire and Alexander Dumas. After we left, Heather said her guidebook said that Victor Hugo was also entombed there.
Finally we made it to the Jardin du Luxembourg. Elizabeth and Jonathan had brought lunch so we let them eat and we sat in the shade, and talked. The last time I saw Eric was when I was 13 when I went to Israel, they were living there then. We learned that the garden's flowers are changed three times a year and it is "fashionably" done. It also had some strict guidelines, which include no sitting on the grass and specific places that are designated for activities in the park (running and playing chess to name a few).  Even with these guidelines, it seems to be a nice place to hang out and many Parisians were doing just that on a Sunday afternoon.
They had picked out a restaurant to take us too, so we started walking in that direction. On the way there they took us through a ultra fancy street and super expensive shops in it. They were all closed, but we did a little window shopping; insane prices.  It just so happens that the President of France resides nearby there.
We also took a quick look in at the Parthenon a big church that looks like the Parthenon in Greece. Cool building. Kind of a strange looking church though.
The restaurant was called Chez Papa and served food that came from southwestern France. Jonathan knew something about French cuisine (his brother is a chef.. cook… something… he told us about the complicated French cooking hierarchy, I can't remember what rank his brother was). They helped us order some delicious food, and Jonathan gave us a wine tasting lesson.
After a delicious dinner we rode the Metro back to the Convention station one last time to pick up our luggage from the hotel, then we went out to Eric and Clair's apartment, where we talked a little then headed to bed.